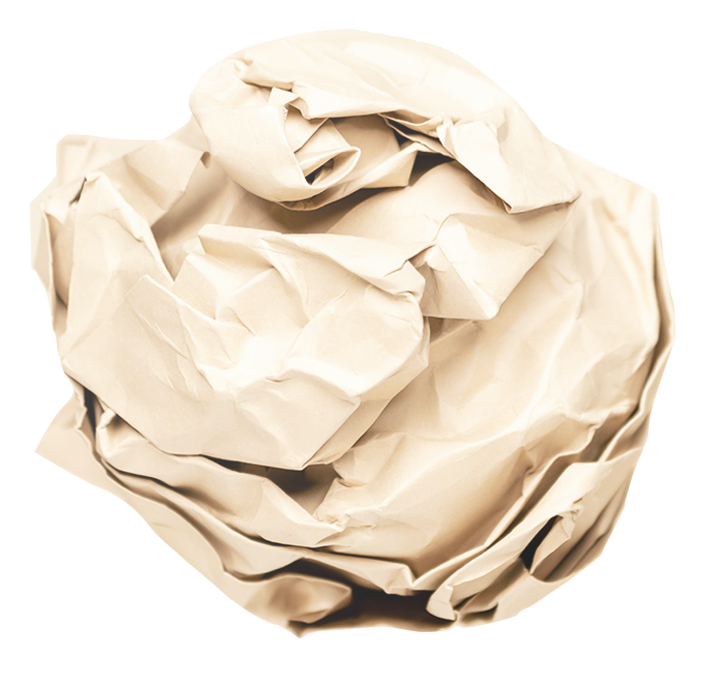 Solutions
for the Art Market
Seeing your art business thrive is what gets us going every day. We bring innovative tech solutions, you can focus on art.
Arteïa Connect
Arteïa Connect transforms physical artworks into a digital communication channel thanks to the attached NFC tags. A mobile phone scan unlocks an exclusive digital experience for the collector, who can check the authenticity of the physical piece and connect with the contents of the private showroom.
READ MORE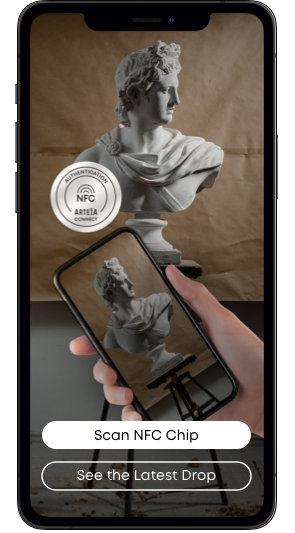 Collection Management and Showrooms
Fully featured, easy to use, professional collection management platform, that gives you a clean and precise look into the state of your collection.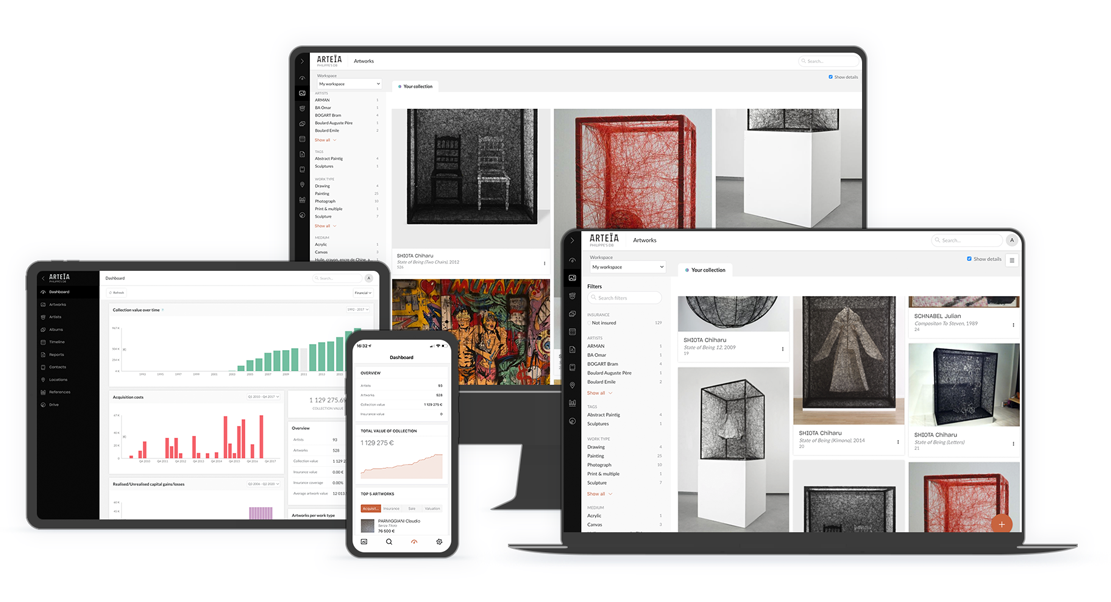 Online Viewing Rooms
Beautifully designed online extension of your gallery or studio space, customised to your needs. Give collectors a tool to discover new works and explore your exhibition, as if they were really there. Showcase the works in the setting of your choice, receive and manage enquiries and sales.
READ MORE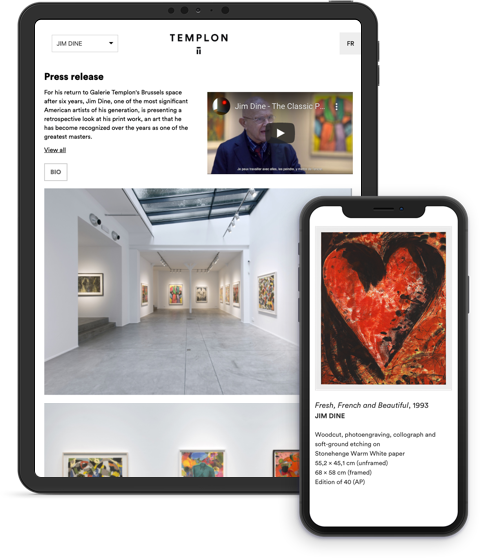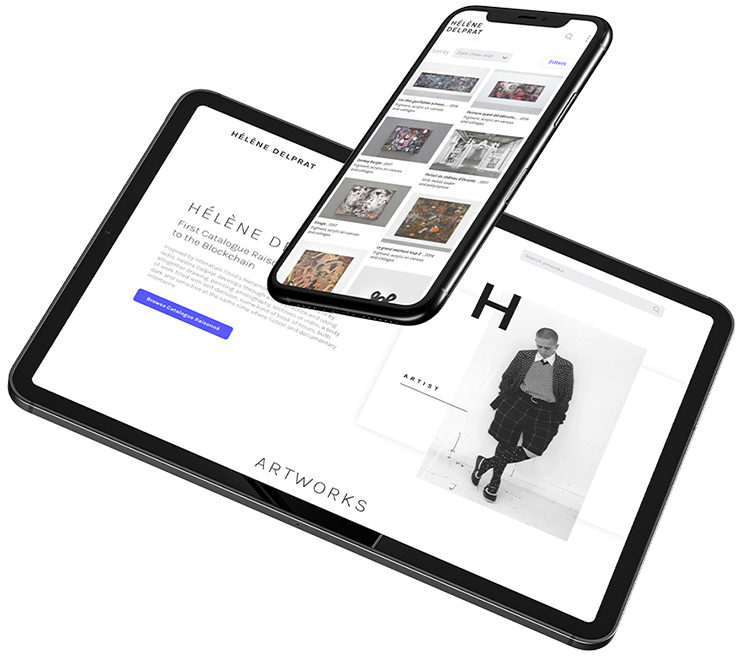 Digital
Catalogue Raisonné
Comprehensive online catalogue of Artist's works secured on the blockchain, a soon-to-be standard for the art world. The complete oeuvre beautifully presented and easily searchable. Verify whether the artwork is accepted by the Artist as their own, without relying on trust in any third party.
READ MORE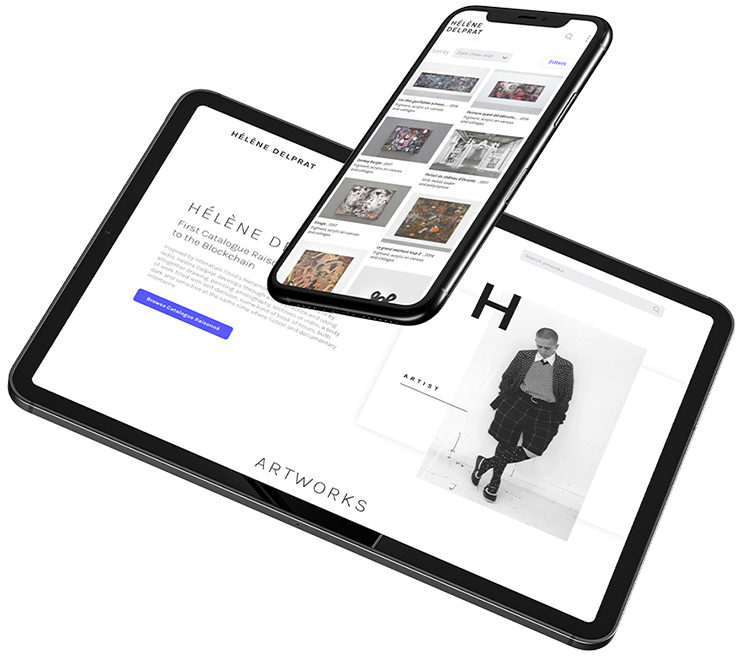 the first time and thanks to an NFC tag collectors can buy an NFT securely linked through the blockchain technology to a physical artwork from artist Benjamin Spark. We present Arteïa Connect, the new authentication solution.
READ MORE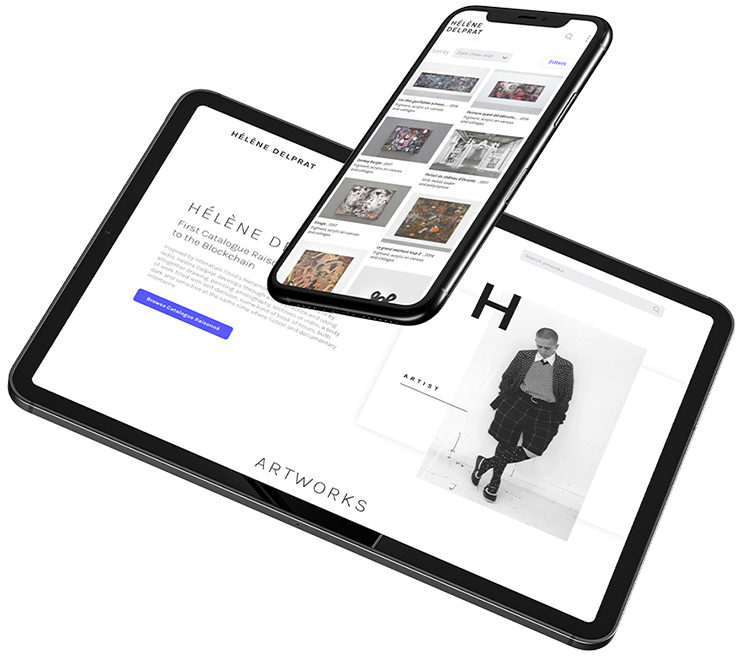 Interested to know more?
Let our representative take you for a tour of our solutions for artists, collectors and art market professionals.
REQUEST A DEMO