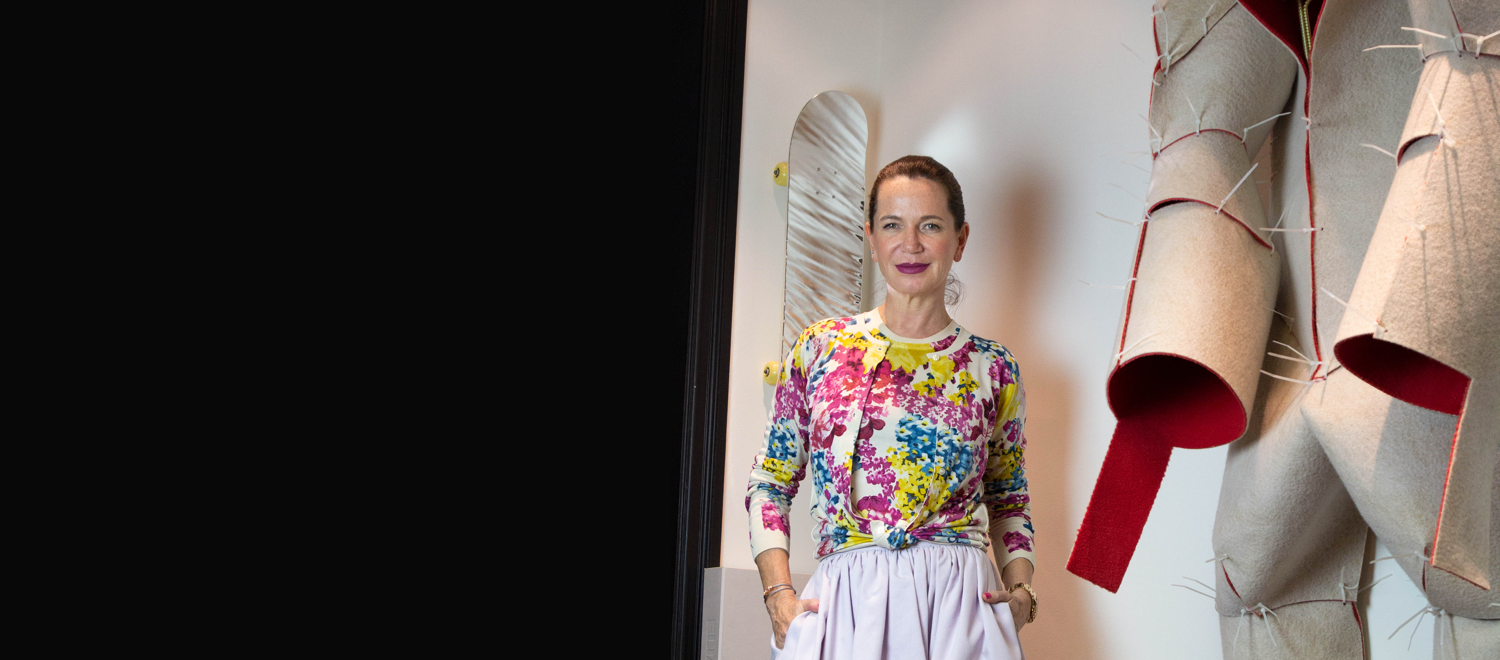 Collectors
Marie Taittinger the Collector
Collection Management and Showrooms
Bring order to your collection
A sure way to "keep your house in order". Manage your art collection and the associated documents via a secure and highly user friendly tool that is always at the palm of your hands. This way, whether preparing a sale or planning your estate, when you'll need the information, it will be ready.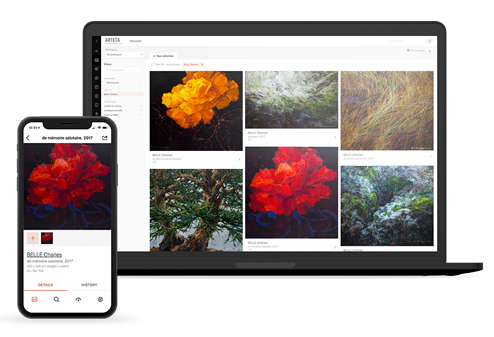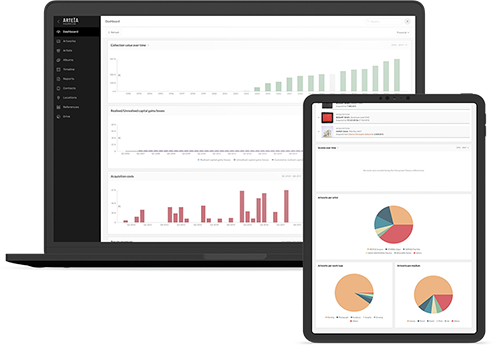 Make your artworks grow
Growth needs care and for artworks, care means properly showcasing them to a wider public, performing condition checks, making sure they are insured and, importantly, saving and managing the related documents. Our platform provides all the tools you will need for that.
Share your passion
Life has meaning when shared and so does your artwork collection. With a broad audience or with a selected few, on any device and for as long as you decide - our online showrooms will let your artworks shine.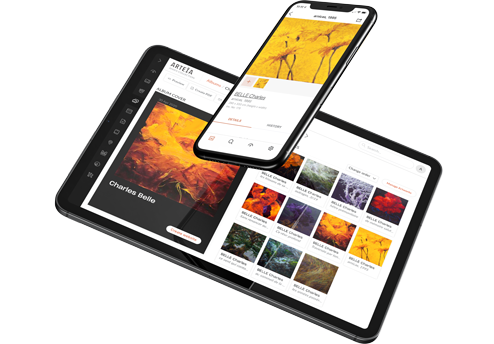 Onboarding Services
Relax as professionals digitize your collection. The prospect of digitizing an artwork collection with all its related documents can be overwhelming. Let us do the heavy lifting. A team of trusted professionals will assist you with the process of photographing the artworks as well as organizing, scanning and uploading documents.
READ MORE