The Future of Art Authentication
With a scan of your phone and the use of our revolutionary Arteïa Connect platform, and Near-Field-Communication chips, link any physical artwork to a blockchain and ensure and protect the authenticity of your artwork.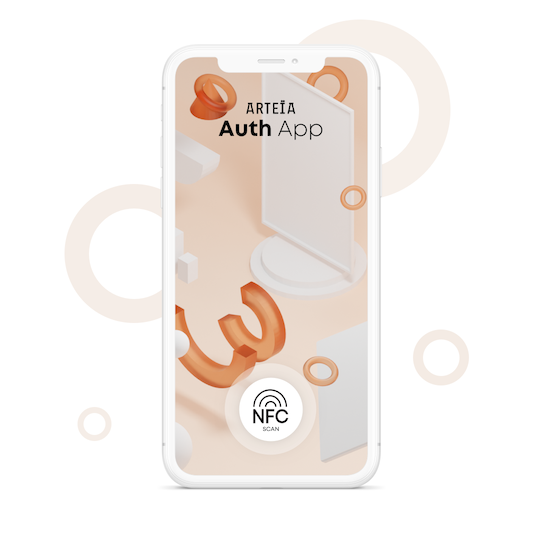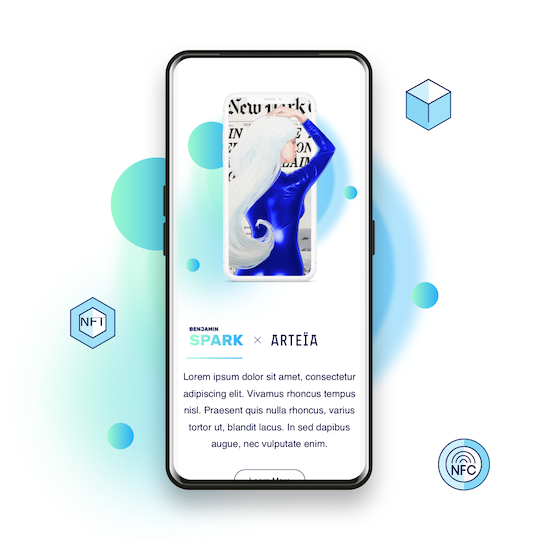 Let the blockchain do the work
With an unalterable register, the blockchain provides a 100% secure and stable platform to log any and all information about your artwork. With a digital link to a physical object, Arteia Connect acts to open up the life and history of your artworks.
Entering the "Phygital World"
With rapidly changing technology, the world of art authentication and artworks is changing forever. Use matching NFC chips placed on your certificate of authenticity and your artwork to create a scannable, and immutable digital bond. Checking the authentication of your artwork has never been easier. The blockchain anchor acts as a link which can then be added to any other component related to the artwork, i.e a catalogue raisonne, a gallery's website, etc.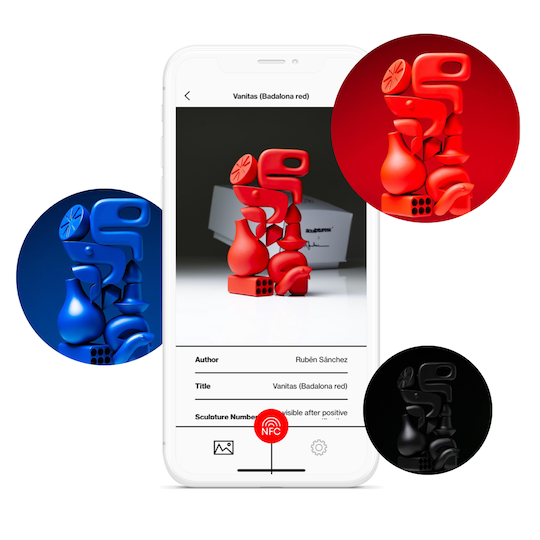 How the authentication works
1
Link your artwork data to the secure register
2
Link the artwork data to the NFC chip
3
Certificate of authenticity
4
Scan the artwork with the Arteïa mobile app which finds your artwork in the register
5
Browse the complete register of artworks
FAQ
NFC stands for near-field communication.
An NFC tag is similar to a sticker, but contains electronic components that can store information. All modern smartphones are able to scan and interact with NFC tags. Arteïa, for its authentication solution Arteïa Connect, uses specially secured NFC tags to authentify artworks or collectibles.
When an artist creates an artwork, or a gallery is consigned an artwork, the data of the artwork is added to Arteïa's blockchain-secured register. This record of the artwork's data is linked to the encrypted unique ID of the NFC tag, creating a secure link between the artwork and the related information. The NFC chip which can be scanned by any device, now acts as an unchangeable digital fingerprint of your artwork. With one scan with your phone, you now have proof of the authenticity of your artwork.
The use of NFC broadens the life of your artwork. Scanning the NFC tag can direct you to additional media or information content about your artwork, like interviews with the artist, more details about the artwork, an inquiry page, or any other linked content.
Data written to the blockchain is verified, encrypted, and stored in a distributed manner, rendering any attempt to alter records impossible while providing a single yet shared source of veracity about an artwork's provenance. Additionally, permanent timestamps record the initial registration of an artwork, which can flag attempts to lay claim to subsequent changes or attempts to counterfeit.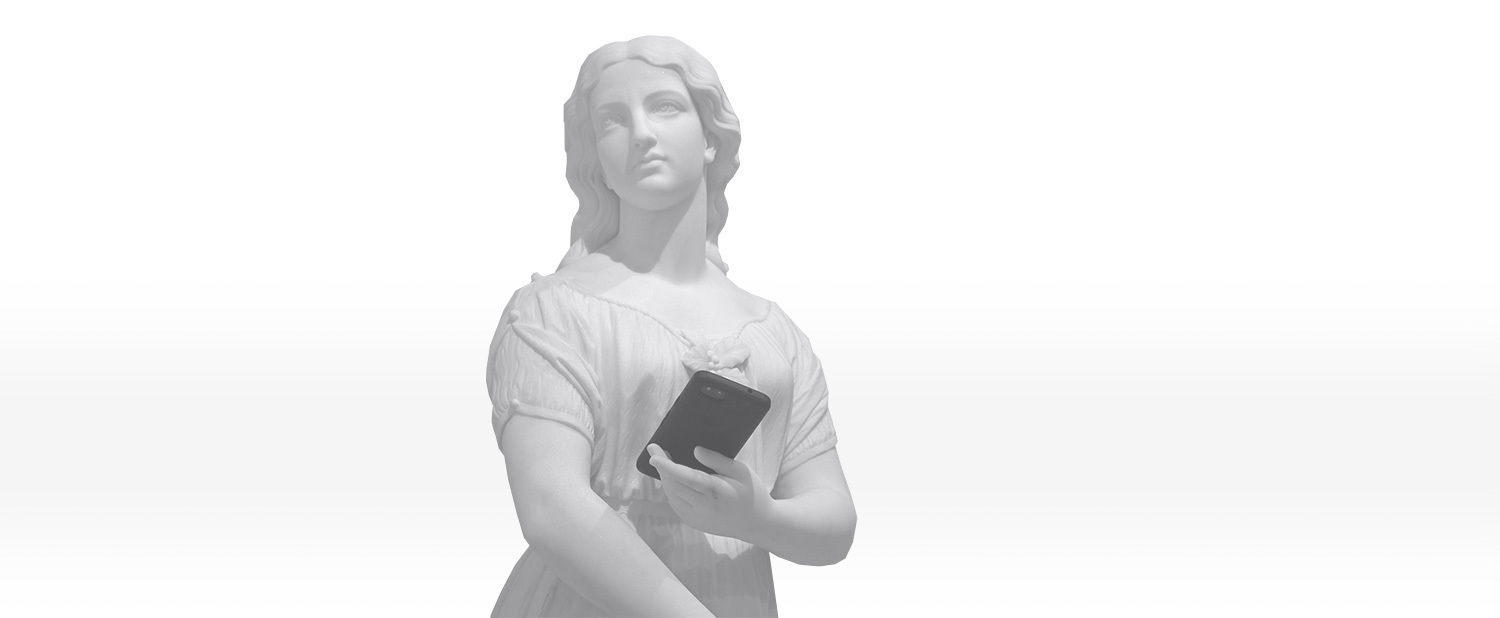 Interested to know more?
Let our representative give you a tour around our solutions